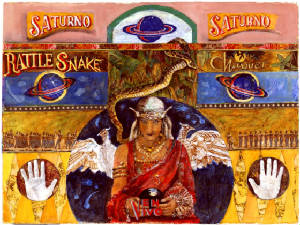 Wisteria Pentimento:Haardt to Haardt-A Southern Short Story Anthology
By Anton Haardt
If Sara Haardt is the Empress of Southern gothic writing, then her niece Anton Haardt is perhaps the princess. The stories perplex, confuse, amaze and make you happy that people can write like this.
This book of Southern fiction short stories create characters reveal the mind, heart and skin.The stories are richly illustrated in photo-collages, mostly from Anton Haardt's shetches, Photographs , and Paintings.
The intricacies of human relationships are the primary theme in this collection of short fiction. Anton , like her Aunt Sarah Haardt's work, combines wonderfully wicked humor and an astute perception of human psychology. Their ear for dialogue is superb and lyrical.This is a remarkable compilation of short fiction.
Anton Haardt's creations proves that blood runs thick- seperated by a generation they both write from the "Haardt"
"My aunt, Sara Haardt, a Southern expatriate writer who died young of tuberculosis , married H. L. Mencken, the famed Baltimore critic in 1930.Now with a revived interest in her life andwritings, this Anthology is in Memory of my aunt and includes a few of her southern genre short stories with illustrations"
Informal in style, this collection of the two writers work explores how daily life and writing has been a part of both their lives and a remedy of their love hate relationship with their heritage in the Deep South. Each shared some of the same fears, and experiences. Sara Haardt and Anton Haardt, the last line of the Haardt family, possessed both beauty, brains and ambition. Also, both were lucky enough to be born into families that had the financial wherewithal to provide them with every advantage. They attended the best schools and shared similar social experiences together, even dating the same type of boys. (Both attracted to "the savant")
Anton Haardt kept personal journals since she was a teenager, filling countless cloth- covered journals with her writing. Although she is known as an artist and collector of folk art, she also is an accomplished writer. Some of her essays have been published in periodicals such as England's "Raw Vision Magazine" and in books such as Bill Arnetts "Souls Grown Deep:Vernacular Art of the South". Anton also fled the south for similar reasons as did her Aunt Sara, and as her aunt Sara , Anton's stories share similiar subject and style...only created some 50 years later.
This Anthology of stories by Sara Haardt and Anton Haardt show an interesting bridge between a century of two southern writers. Anton Haardt has illustrated a few of her Aunt's stories in this collection. One especially is the short story , "The Rattlesnake Charmer". Written in 1917, this story won her first acclaim in her writing career with the Award. The story takes place in a southern town where the daughter of a prominent family takes off with the travelling circus to become a rattlesnake charmer.
Anton Haardt's stories are sometimes based on real characters like "The Auction", about Belzora Kemp Basker , a 94 year old heiress of Selma. Another story, titled-" Miss Bessie", is a story of a spinster woman in Montgomery who might have been the subject of another famous Montgomery writer's story. Zelda Fitzgerald, Sara Haardts good friend, wrote a short story of a very similar spinster -titled "Miss Ella", but in rough manuscript Zelda had titled the story "Miss Bessie" -
One character in a short story by Sara Haardt was a confederate war hero,buried in a glass coffin mausoleum. His beard grew and his finger nails long and curled until one day in 1906 a vagrant broke the glass to steal his solid gold war medal on his chest. He is entombed in Oakwood Cemetery, a historic Civil War cemetery covered in gnarled oaks and draping magnolias.A similiar story written by Anton Haart takes place in the same Oakwood Cemetery- about two heiresses from Froggy Bottom. They search for truth and honesty in a vengent world of wicked weejuns and polo shirted golfers. To balance their wealth , their heritage , and understand their being, they return to the deep south to reclaim what's rightfully theirs. This epic scenario of 90-year old fathers , blue haired mothers , and neer do wells , they claim what is theirs. .
Quotes on the Back Cover
"Haardt combines things seen with things imagined. Patterns from Mexican clothes might emerge later as a decorative border around a turtle. She offers us languorously flowing forms along with colorful and exotic visions that transport the viewer to a world of exciting escape." Mitchell Kahan
Mitchell Kahan is visual arts critic, and former executive director of the Akron Art Museum in Akron, Ohio
"Her creations read like vignettes and offer portals into the world in which Haardt lives and creates. While they provoke numerous attempts at serious interpretation they may be seen also as flights of fancy, or collections of cherished objects like a child's secret treasures, primitive yet sophisticated at the same time." Jim Upchurch
Jim Upchurch is past Editor for The Montgomery Magazine, Montgomery Alabama
"It is because Anton understands so well the perspacity of the child in us all that she is able to transcend the passivity of pure form . . . and it is through this marvelous consciousness that she converts by magical symbols her fears and dreads into her own greater magic. Her pictures are indeed charming but they are also powerful charms." Thomas Moore
Thomas Moore is an Artist and former Art Professor at Huntingdon College, Montgomery Alabama
"Haardt's dark eyes, intense and probing, bore into you making you wonder what's she's discovering inside, what secret's she dredging up. The very molecules around her seem to be in a wild explosion".Henrietta McGuire

Henrietta McGuire is an Author, Editor/Founder of River Region Magazine and former First Lady Of Costa Rica
"She uses symbols from the primitive side of Latin America and the Caribbean, and their kindred Southern Black Folk Art. Pattern and decoration is also a reflection of her life—luxuriously decorated with spontaneous patterns of isolation and travel: isolation from middle-class virtues and freedom from the puppet-like routine it implies." Nall Hollis
Nall Hollis is an Internationally known Artist , protégé of Salvador Dali, and Head of the NALL Foundation
"Haardt is Montgomery's prodigal daughter, returned home with treasures from afar. She .infuses the tropical sensuality of her life in the jungle of Yelapa, Mexico, with the street fever found in the decadent and subversive city of New Orleans, which she also calls home. Haardt, both invites and repels, as in her painting of "The Snake Charmer", The hypnotic stare of the snake charmer promises secrets to behold, but she's flanked by two out-turned palms guarding her like sentries and warning all those who dare to enter." Nancy Jarzynko
Nancy Jarzynko is Costume designer or various Films, such as "The Big Fish"
Let's Get Lost:Raquachismo:
A Journal of Short Stories
By Anton Haardt
Raquachismo is a slang term from the Spanish
raquero - to plunder wrecks / /chismero - tale bearing gossip
Let's Get Lost: Raquachismo: Travel Vignettes is an intimate journey into the lives of obscure people and places , revealing the spirit and soul of a place. It is an anthology taken from the past twenty -five years of my journals, with illustrated drawings and photographs. Initially I thought I would have it printed just as ordinary text. I finally decided that the two, the story and the imagery were inextricably linked. It would have been ashame not to show the pages with added imagery. I don't think about these labels much, but it is not just 'a short story'. I think of it as 'a collaged story"..
Anton Haardt
"In Haardt's meanderings and her observations , she is struck by the irony and the ecstasy of a Oaxcan peasant woman carrying a perfectly iced white wedding cake...on her head; or caught on a crowded zocolo in a Manaus rubber plantation boomtown on market day; or sensing the feel of, and the weight and smell of a decapitated pig's head happily being held by a small Honduran boy....A fast and furious flight through the miasmic annals of Haardt's cabal is the only way to travel when you're suffering from the been there, done that, blues. She is a latchkey writer of the twenty-first century still wondering why nobody is at home, and here begins the still to be continued journey." Xenia Zed
Xenia Zed is Director of the Hambridge Center for Creative Arts and Sciences in Rabun Gap, Georgia, Editor in Chief of Art Papers Magazine and Assistant Dean at the Atlanta College of Art,
BOOK COVER QUOTES
"Coming from a root bound Southern family, I took flight. I was drawn especially to the primal and primitive, Indian tribes, tropical animals and fauna, bringing their jungle into my life and art. I paint sometimes like a palmist, not knowing what fortune I will find until I look closely. In my art I play, I contemplate, I learn, balancing order and chaos."
Anton Haardt
"Born in 1948 in Montgomery, Ala., Anton Haardt studied at Washington University in St.Louis and later at the San Francisco Art Institute, from which she received her BFA degree in 1971. Haardt's prints, drawings, collages and assemblages have been exhibited in New Orleans, Montgomery, Key West, as well as Paris and several cities in Mexico. Resulting from her travels to Central and South America, the Caribbean and North Africa, Haardt combines things seen with things imagined. Patterns from Mexican clothes might emerge later as a decorative border around a turtle. She offers us languorously flowing forms along with colorful and exotic visions that transport the viewer to a world of exciting escape." Mitchell Kahan
Mitchell Kahan is visual arts critic, and former executive director of the Akron Art Museum in Akron, Ohio
"There is in Haardt's work a sense of private spectacle and public ritual. The spectacle is found in the fetish aspects of symbols and signs used in the works; the ritual character is revealed in their repeating patterns and ordered surfaces. Haardt's work displays a disciplined imagination and technical skill of considerable sophistication creating a personal appeal associated with piqued curiosity." James R. Nelson
James R. Nelson is visual arts critic for The Birmingham News, and former executive director of the Alabama School of Fine Arts.
"By using kitschy, ordinary elements and presenting them in a sacred shrine-like format, Haardt dares this work to be taken seriously, and seems to call into question what constitutes art, its message, and its elements. Perhaps Haardt is asking us to reexamine the ordinary elements in our own lives and see what art can be found there."
Christine Neal
Christine Neal is past visual arts critic for At Papers, and Curator of European and American Art at The Museum of Art and Archaeology at The University of Missouri at Columbia, Missouri , B.A., Bucknell University; M.A., University of Wisconsin; Ph.D., University of Missouri.
"The drawings, sculpture fabricated from found objects, and shrine-like shadow boxes that utilize innovative reproduction methods, demonstrates Anton Haardt's range and depth. The shadow boxes read like vignettes and offer portals into the world in which Haardt lives and creates. While they provoke numerous attempts at serious interpretation they many be seen also as flights of fancy, collection of cherished objects like a child's secret treasures. The repetitive motifs used for background or framing behind or around her primitive yet sophisticated paintings, collages, and prints are subordinate to the subjects yet tied to them with artistic unity." Jim Upchurch
Jim Upchurch is past Editor for The Montgomery Magazine, Montgomery Alabama
"Anton is the child/conjuror. Sacks of torn paper, potato-stamp stencils and assorted scraps of cryptic images are her tools from which she plumbs talismatic messages from her own psychic depths. Anton becomes in her artmaking a kind of magician re-experiencing in each piece the ancient ritual of summoning form out of formlessness, order from chaos. It is this totemic component of Anton's work that gives it its electricity and separates it from the kind of superficial quaintness characteristic of most folk-type art. Her collages in particular are childlike in execution disdaining the facility her years of formal training has given her. It is because Anton understands so well the perspacity of the child in us all that she is able to transcend the passivity of pure form . . . and it is through this marvelous consciousness that she converts by magical symbols her fears and dreads into her own greater magic. Her pictures are indeed charming but they are also powerful charms." Thomas Moore
Thomas Moore is an Artist and former Art Professor at Huntingdon College, Montgomery Alabama
"She uses symbols from the primitive side of Latin America and the Caribbean, and their kindred Southern Black Folk Art. Pattern and decoration is also a reflection of her life—luxuriously decorated with spontaneous patterns of isolation and travel: isolation from middle-class virtues and freedom from the puppet-like routine it implies." Nall Hollis
Nall Hollis is an Internationally known Artist , protégé of Salvador Dali, and Head of the NALL Foundation